Our mission
Chelan County Volunteer Search and Rescue (CCVSAR) is a volunteer public safety organization, funded by its members, grants, and donations from the public. Our mission is to:
Train for and respond to Search & Rescue emergencies; searching for the lost, and rescuing the injured in urban and wilderness locations
Train for and respond to natural and man-made disasters to locate and rescue the injured, trapped, and missing.
Conduct evacuation notifications during wildfires.
Educate the public about backcountry safety and emergency preparedness.
Our history
Located in central Washington state, Chelan County is home to world-class mountains and rivers, along with hundreds of miles of backcountry trails. Every year thousands of people from around the world visit for climbing, rafting, hiking, skiing, and other backcountry recreation. And every year, people get hurt, people get lost, and people go missing.
That's where we come to the rescue.
Originally established as part of the Chelan County Sheriff's Office, in 2016 Chelan County Volunteer Search and Rescue (CCVSAR) became an Incorporated Public Charity in the State of Washington and a registered 501(c)(3) non-profit organization.
Download a PDF of our CCVSAR 501(c)(3) Determination Letter here
Over the past several years, the CCVSAR membership has worked with deputies during hundreds of search and rescue missions, wildfires, and other large-scale incidents.  CCVSAR responds to an average of 40 incidents per year where someone in the backcountry was hurt, lost, or missing, and they needed potentially life-saving help. CCVSAR also maintains mutual aid agreements with Chelan County and Douglas County, and our members can be called on to respond to incidents throughout the State of Washington.
Our 60 members volunteer over 5000 hours per year.
Training is a key component to the success of the CCVSAR organization. Members receive monthly training opportunities. The CCVSAR is governed by a Board of Directors which sets our organizational goals and support the needs of our members. They emphasize safety and training as primary goals of the organization.
Our units
Learn more about the different units we deploy:
How you can help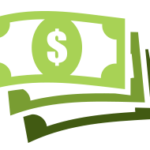 Our 60 members volunteered 3,282 hours in 2016, saving taxpayers over $77,000. Our funding for equipment, training, and incident response comes from donations from people like you. Please support CCVSAR with your donation today.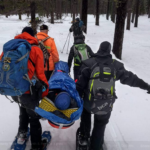 Become a member and be part of our team! New volunteers are always welcome. We have full-time jobs elsewhere, and it is understood that we volunteer when available. The more people we have, the better coverage we'll have for searches anytime!